10000mAh dual interface power bank with charging indicator Introduction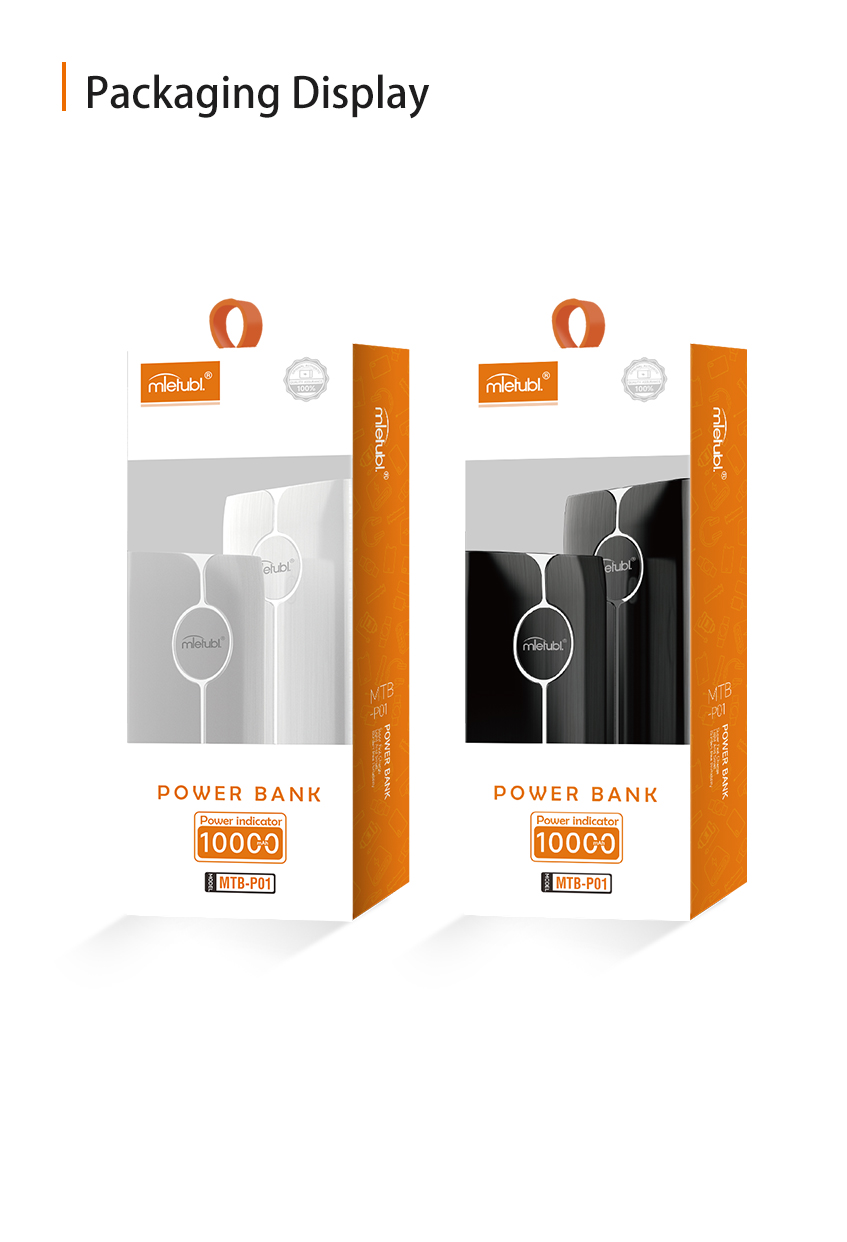 10000mAh dual interface power bank with charging indicator Specification
Capacity: 10000mAh
USB output: DC5V/2.1A
Input: Micro/TYPE-C: 5V/2.0A Max
Total output: DC5V/2.1A Max
Color: black, white
Material: ABS+PC material, brushed surface texture, lithium polymer battery
Display: LED light
Features: Micro+Type C dual-port input, dual USB output, polymer lithium-ion battery, multiple security protections, meet with civil aviation standards.
Q&A
What is a charging protocol?

2022-04-16 17:22:24

Different mobile phone manufacturers use different voltages and currents for charging mobile phones. For safety reasons, a standard is needed to works with mobile phone and the charger that the mobile phone will not be damaged by a large current. This is the charging protocol. Although the charging protocols are different, but they all support the 5V/2A charging protocol.

Will charging with power bank damage my phone?

2022-04-15 18:27:27

No, regular mobile phone power bank is harmless to the mobile phone and mobile phone battery, and the mobile power supply has an intelligent charging control chip to provide better charging protection for the mobile phone.

Which power bank is better, with or without a charging cable?

2022-04-15 17:37:08

Power banks with charging cables are better, easier to carry, and you don't need to buy an extra cables.
Your question was not answered? Please leave us a message, we will write to you as soon as possible.
Reviews
There is currently no review for this product, would you like to be the first one?
Add a review
Delivery
1. Delivery: 1~2 working days for sample, 5~9 working days for production.
2. Shipping terms: Within 45 working days after received the payment by air or your request.
3. Sample charge/refund policy:We assure to return the fee once after the first order, pay 100% of the sample fee in advance.
4. Payment terms:Bank transfer,100% Payment in advance.