Are you still angry at the peeping behaviors?
Based on the concept of the privacy film for mobile phones,Mietubl has launched an anti-blue light privacy screen protector for computer monitors.
By adopting physical optical polarization technology, the screen can only be seen by the front user, while others can only see a black screen from the side view. So as to protector your privacy from prying eyes. No matter when and where, you can enjoy a full screen you need in today's interconnected world and keep your privacy safe.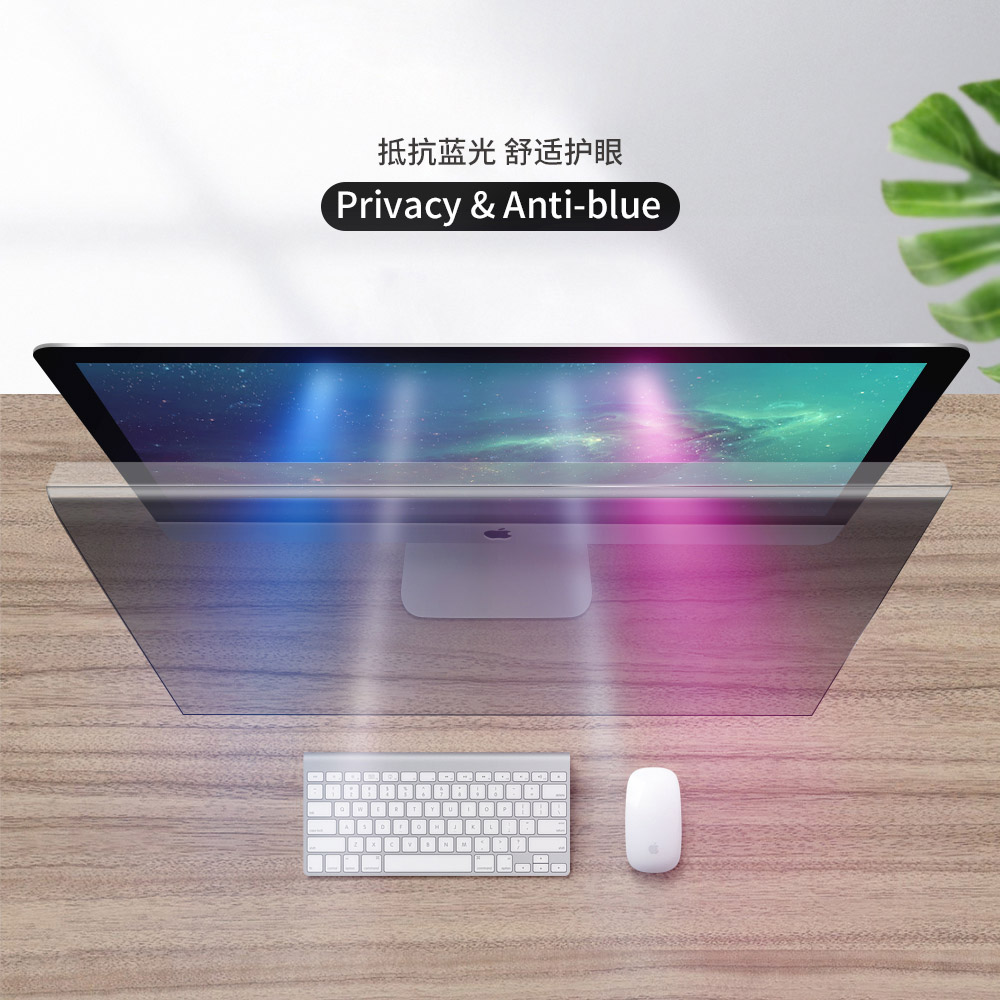 Anti-blue light
Besides privacy protect, the PC screen protector is ideal for isolating harmful lights from the PC monitor, and reduce the fatigue caused by long-term use of computer. During the working day, this will reduce the fatigue caused by heavy work.
Easy to use
By adopting a suspended design, the privacy screen protector for computer monitor it is easy to install. It can be removed when you don't want to use, and can be reinstalled when needed, non-professionals can also use it easily. No glue is needed, no air bubbles, and it can be detached and washed to avoid the adsorption of dust and residual fingerprints on the screen.
Welcome to contact us for more details.